Infection Protection
The Occupational Safety and Health Protection unit and the Internal Medical Service successfully protected the staff from COVID-19 – and thus maintained the Paul-Ehrlich-Institut's ability to function.
No SARS-CoV-2 infections in the Paul-Ehrlich-Institut: that was the goal of the Occupational Safety and Health Protection unit under the direction of Dr Ute Pfitzner. It was a question of preventing chains of infection in order to protect staff and keep the infrastructure and laboratory areas operational.
The unit quickly procured materials such as masks and disinfectants – a challenge in a time of scarcity. Soon there were hand disinfection points at all the relevant places in the Paul-Ehrlich-Institut, and air purification devices were installed in common areas.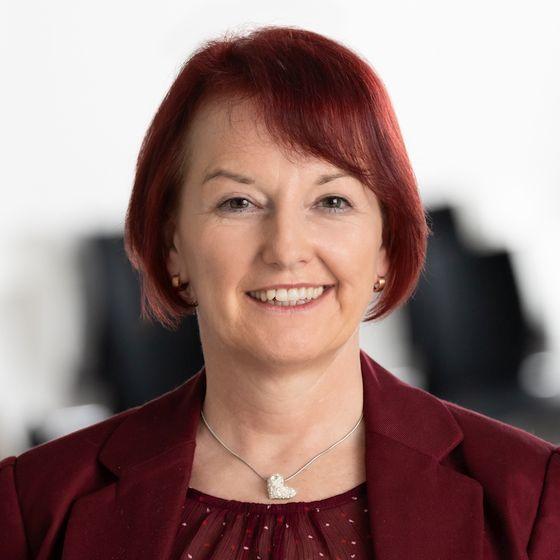 With the support of the Internal Medical Service, we have succeeded in preventing chains of infection by means of hygiene concepts and testing, and have thus kept the Paul-Ehrlich-Institut operational.

Dr Ute Pfitzner

,

Head of the Occupational Safety and Health Protection Unit
The central element of the infection protection plan was an extensive testing strategy. The Internal Medical Service (IMD), a network of doctors and medical specialists from the Paul-Ehrlich-Institut, performed COVID-19 tests in-house. At the start of the pandemic, members of staff were able to have themselves tested with a PCR test on an ad hoc basis. In addition, in autumn 2020 the "Molecular Virology" section carried out routine testing – on-site employees were offered a PCR test every two weeks. From summer 2020 onwards, the testing strategy was supplemented by rapid COVID-19 tests. If an infection was detected, Dr Pfitzner and her team followed up all the contacts of the persons in question and prevented any spread by means of extensive testing and isolation of anyone with whom they had been in contact. In more than a year of the pandemic, only 25 people from the whole workforce fell ill with COVID-19 – and in none of those cases was the infection transmitted within the Paul-Ehrlich-Institut.